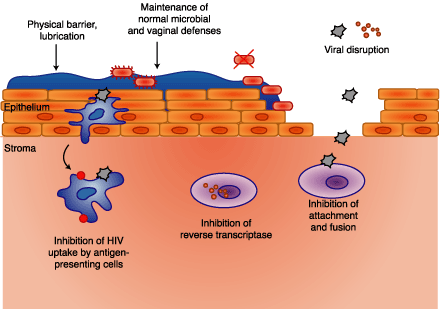 Defensive line. Microbicidal creams and gels are designed to intercept and disrupt HIV in the early stages of infection.
CREDIT: ADAPTED FROM THE SCIENCE WORKING GROUP/THE ROCKEFELLER FOUNDATION

Volume 299, Number 5603, Issue of 3 Jan 2003, p. 39.
Copyright © 2003 by The American Association for the Advancement of Science. All rights reserved.